ELEGANT NEW ENGLAND WEDDINGS & RECEPTIONS
The Inn at Mystic is the ideal New England venue for weddings and receptions of all styles and sizes. Whether you'd like an elegant ceremony in the stately Haley Mansion, an intimate garden gathering or something in between, our 14-acre property offers a variety of lovely venues to choose from, many with spectacular views of the water. The Haley Mansion and Rocks 21 Restaurant can accommodate a formal sit down dinner, buffet, cocktail reception, or stations reception. Our experienced wedding managers and Executive Chef will help you bring your vision to life and create your dream wedding. Let us take care of all the details so you can focus on celebrating your love.
For your out-of-town guests, we offer an exceptional variety of gracious accommodations. The Inn features 52 rooms and suites, each appointed with new bedding and furnishings, high-speed wireless internet and original artwork depicting scenes of the Mystic Harbor and Long Island Sound. Many rooms offer Jacuzzi tubs, fireplaces and private balconies with water views.
Check-in time is 3:00 PM and check-out time is 11:00 am. Since many of your guests travel long distances, we encourage you to suggest that they make reservations for two nights in preparation for your wedding and reception.
BOOK YOUR 2021 & 2022 MYSTIC CT WEDDING NOW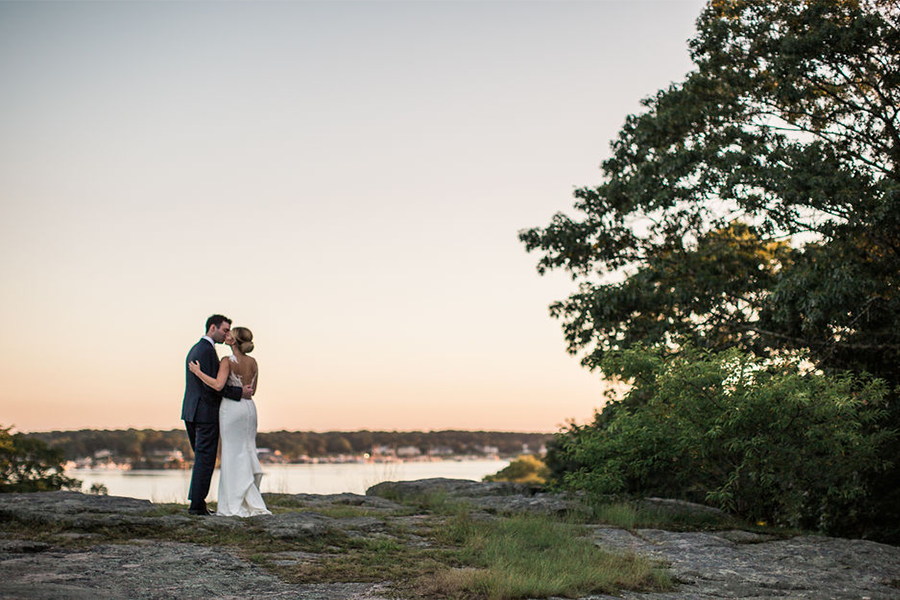 Spectacular Views
This beautiful building sits atop the hill of our spacious grounds and is surrounded by magnificent gardens, a waterfall, meadow pond, and sprawling lawns for your outdoor ceremony and formal wedding photographs. Your guests can enjoy cocktails and hors d'oeuvres on our veranda with views of the sea, stroll through the formal gardens, and experience the charming ambiance of this historic mansion that offers you all the solitude and elegance of a private estate.
A Destination for any season
Inn at Mystic located just outside of downtown Mystic CT is a year round  destination for any season. With a vibrant downtown and plenty of local attractions, Inn at Mystic is the perfect wedding venue with breathtaking views and accommodations. From restaurant patio to garden views and pools, this resort has it all. Create your story here in Mystic.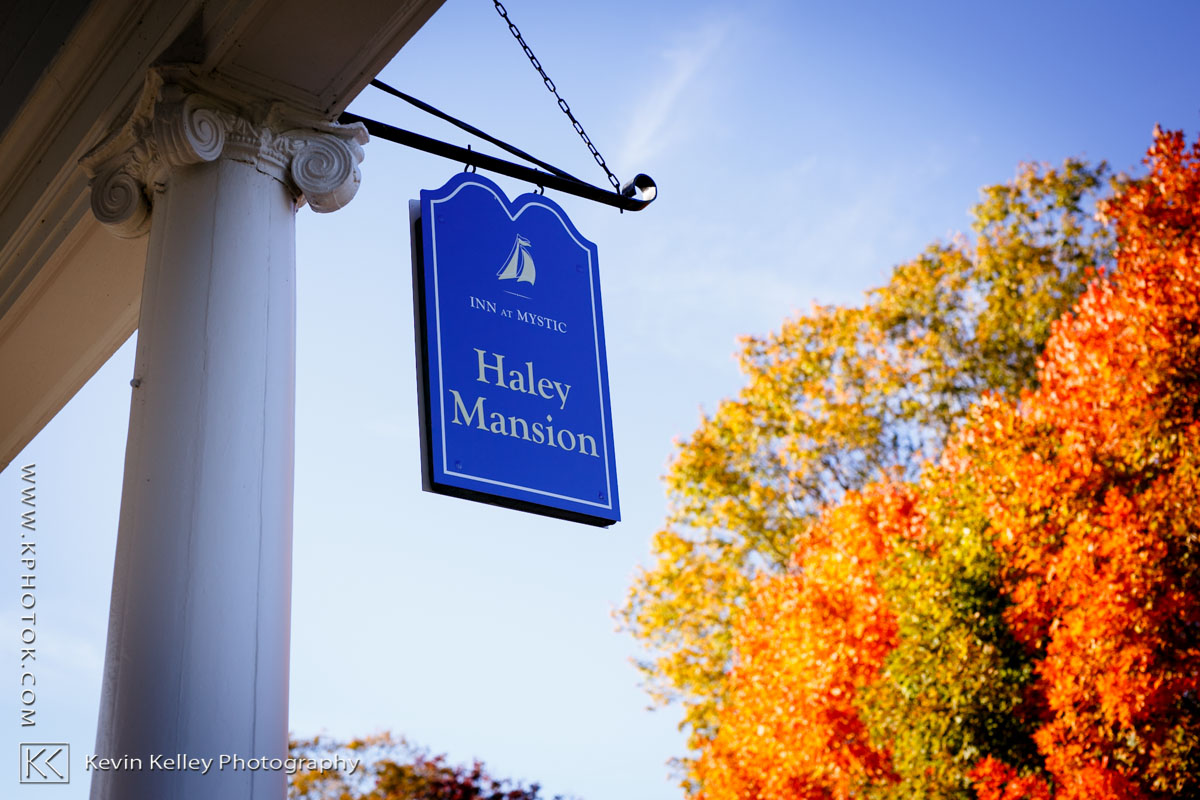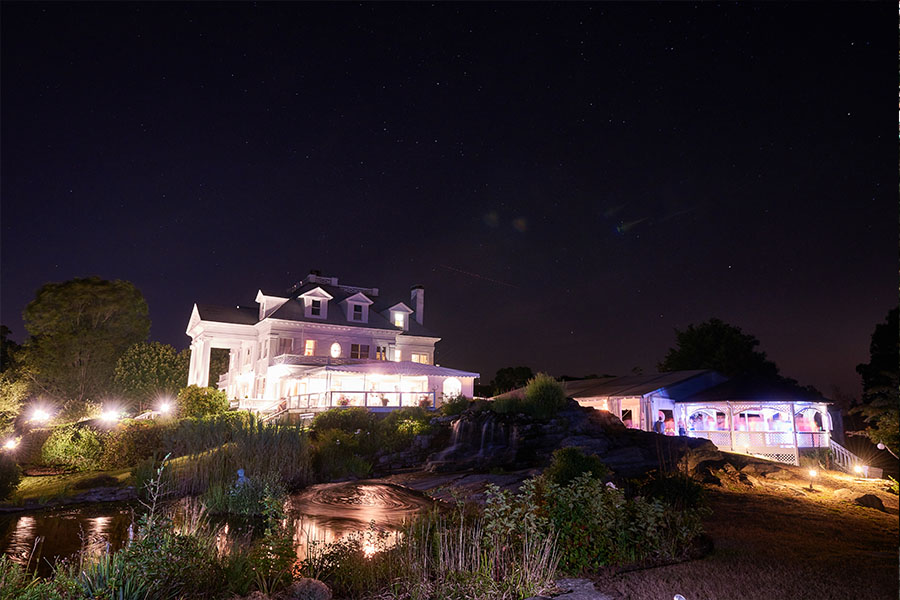 Outdoor & Indoor Options
The 36′ x 36′ tented and heated terrace made of Polopai wood is the perfect location for your cocktail reception, where your guests can sip cocktails while enjoying exquisite views and the opportunity for a fresh saltwater breeze. Or our 40×70 event tent can host formal events and weddings April through December.
Catering
We understand how important the quality of catering is to you and your guests. Whether you choose a formal sit down dinner, buffet, a cocktail reception or stations reception, our Culinary Staff along with our Catering and Event Management will help you build a menu that is uniquely yours.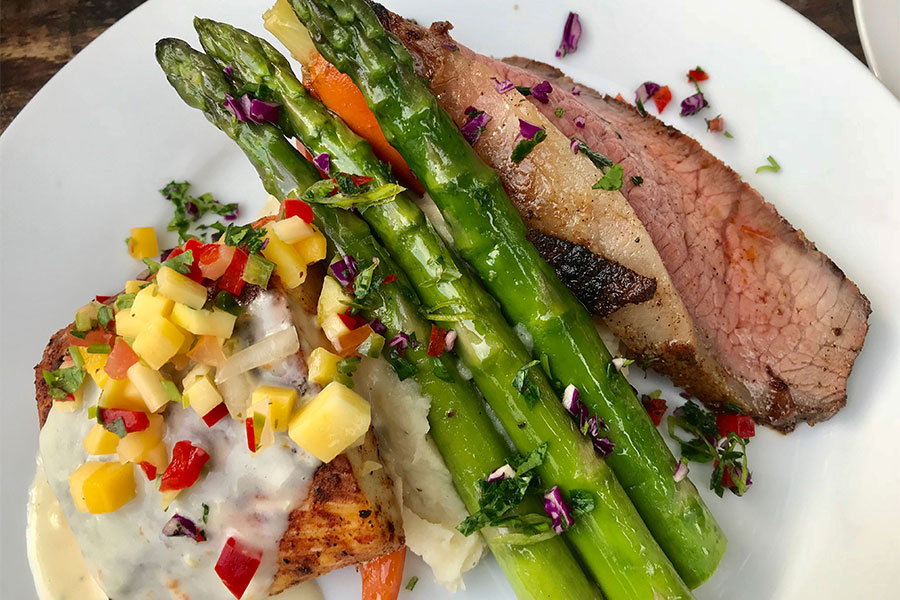 Rehearsal Dinners
Our New England restaurant features fresh seasonal and local cuisine mingled with the traditional seafood favorites we know and love. Elegant dining blend seamlessly in a relaxed  and comfortable setting amidst serene waterfront surroundings. With our two semi-private dining rooms and large lounge rooms, the Rocks 21 Restaurant is the perfect venue for your rehearsal dinner.